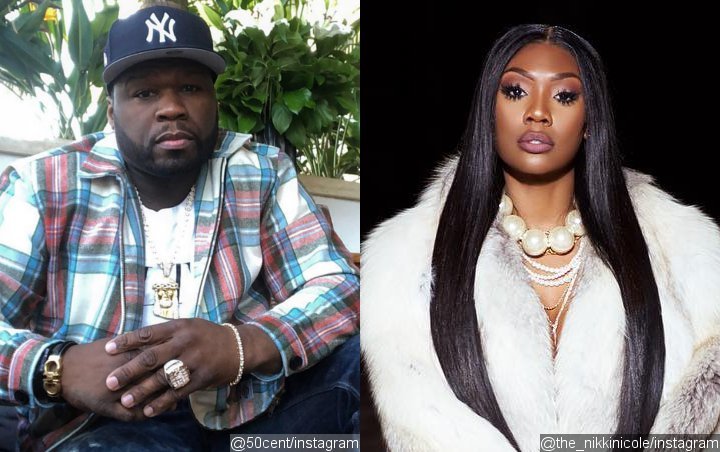 VH1 Black Ink Chicago star Phor was just on a recent episode saying how he missed his Hair Stylist ex girlfriend Nikki Nicole after she broke up with him for sexting pics of his ass to an unknown person.
His ass though ? Interesting. Anyway the two used to have threesomes, so Nikki was confused as to who he could be sending ass pics to . Nikki dropped him, and now she is a free agent. Mr. "Have A Baby By Me & Be A Millionaire" was spotted in Atlanta's V live club in Atlanta for Super Bowl Weekend with Nikki right by his side.
50 cent brought in a box of $30k to splurge on the dancers while giving his new boo Nikki a kiss on the lips. She gone Phor. She goneeeeee.
Peep the video below: