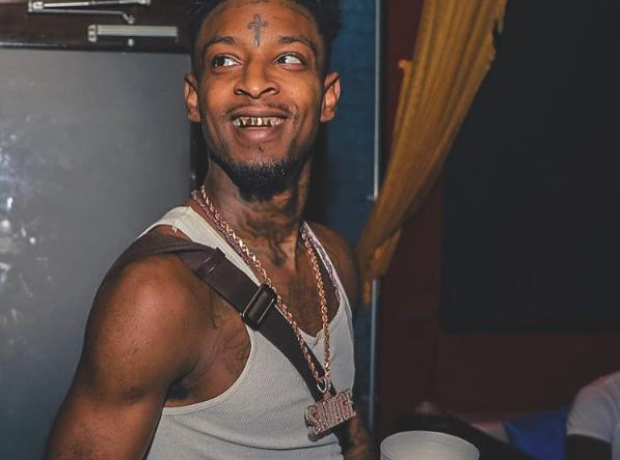 21 Savage legal team is adamantly refuting stamens made by ICE saying that he was the owner of a loaded Glock found during the arrest. The I Am>Was rapper was arrested along with 2 other men & his cousin Young Nudy . Details came out that prior to his arrest 21 Savage (who was driving a red Dodge Challenger) hit a marked cop car before being pulled over.
The ATL police reported that they discovered a Glock with an extended magazine inside his glove compartment. 21 Savage was then apprehended Bureau of Alcohol, Tobacco, Firearms and Explosives (ATF). Cops also said they confiscated a styrofoam cup containing an unknown substance for evidence from the center console of the car.
21 Savage is being held without bond , and has a pending U Visa application.