Cardi B killed her performance and Im not even going to front. Everything was on point, and she didn't get to extra. The "Money" rapper took the stage to perform her hit song, and keep her choreography tight and simple. She crawled around on top of a piano, and had background dancers fan her. She rocked a finger wave wig , and jet black body suit encrusted in rhinestones.
Here's her performance. It isn't available yet so please don't mind the video quality:
Michelle Obama , Alicia Keys, Jada Pinkett Smith, Jennifer Lopez and Lady Gaga opened the 2019 Grammy's in style peep the video below:
Kylie looked like a sexy bottle of Pep-to Bismol , and Travis suit actually looks nice.
Lady Gaga looked a little too normal for me this year! I almost didn't recognize her! I thought she was Aubrey O'Day from Danity Kane.
Cardi B's little sister Hennessy Carolina rocked a jacket to the Grammy Awards.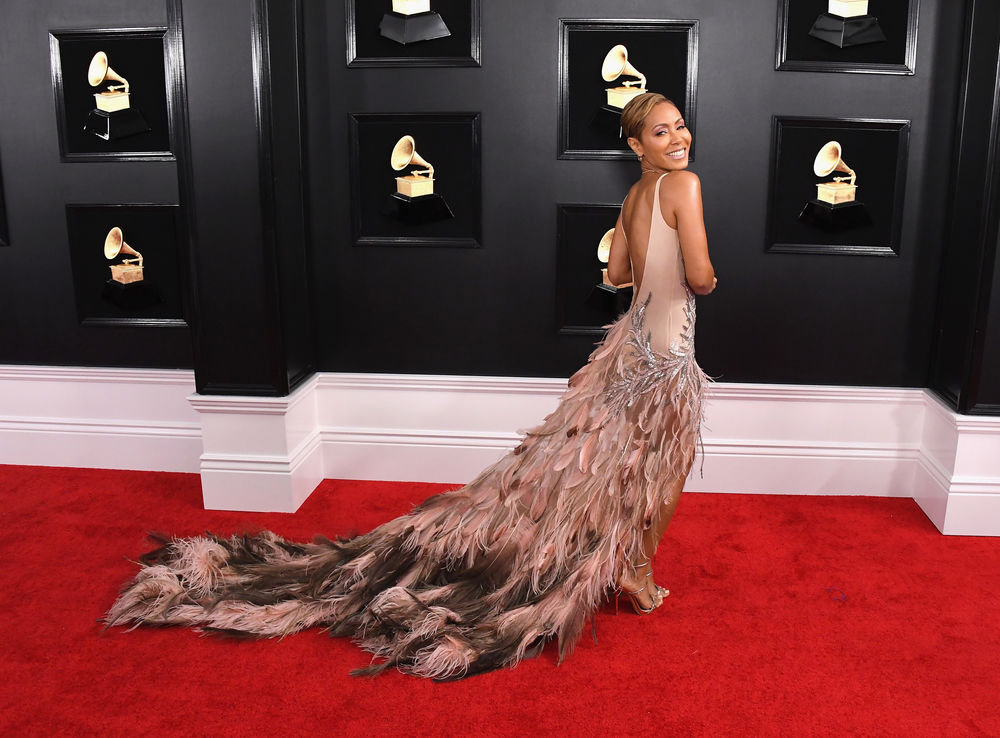 Jada Pinkett Smith is a f*cking snack!
The Talk's Eve looked nice.
Yolanda Adams, Fantasia, & Andra Day performed an Aretha Franklin tribute at The Grammy Awards.
Leon Bridges and Charlie Wilson spoke on stage during the 61st Annual Grammy Awards.
Lady Gaga and Cardi B backstage after Cardi won Best Rap Album at the 61st Annual Grammy Award Show.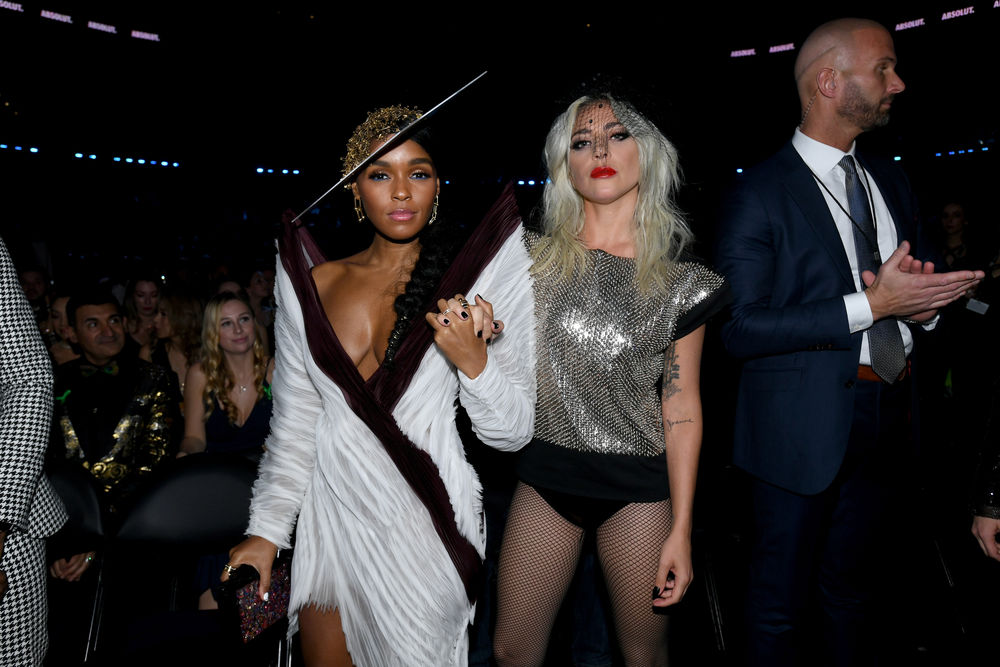 Janelle Monae looks likes a piece of mocha cake.
The Carter's artist Chloe x Halle performed at the 61st Annual Grammy Award show.
H.E.R. accepts her award for Best R&B Album on stage at the Grammy Awards.
Alicia Keys and Smokey Robinson performed at The Grammys, and Alicia also hosted the 61st Annual Grammy Award Show.
JLO bust out a few moves, and showed us her knees still work!
Fun fact Eve introduced Alicia to Swizz Beatz!
Travis Scott performance was dope!
Post Malone looks festive.
Miley back up off Jaden Smith .
Janelle Monae sexy ass went all Purple Rain on us!
Tracee Ellis Ross and her little bro Evan Ross with his wife Ashlee Simpson came in support of Diana Ross as she was honored .
Ceelo Green
Pusha T was there for his Grammy nod.
Swae Lee and Miguel clean up nice.
Here are the top moments of the Grammy Awards: