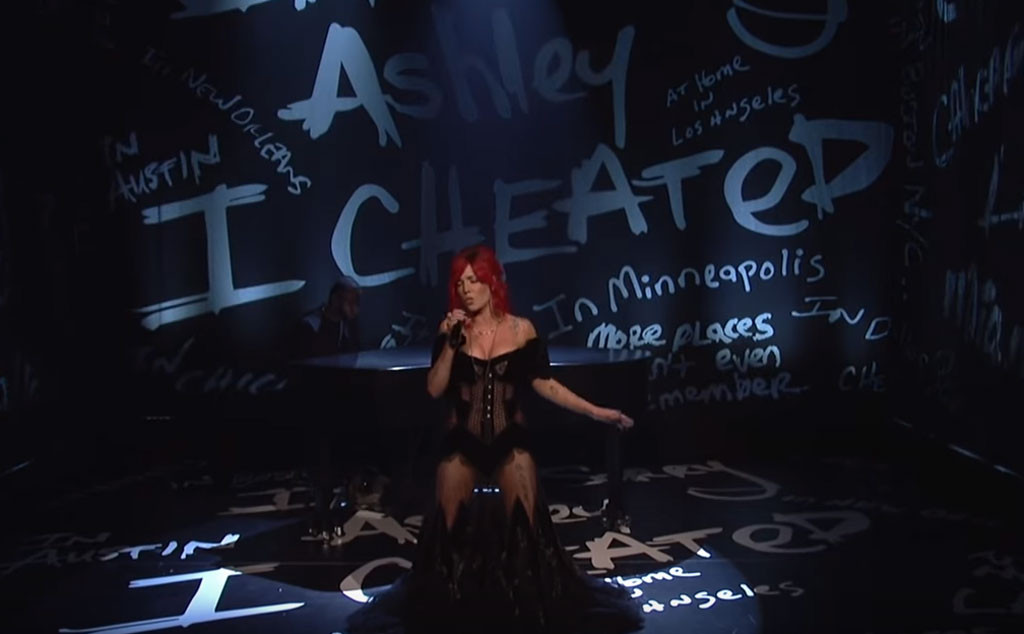 Last year Pop star Halsey and "rapper" G-Eazy had a very public break up , and now the Pop singer wants everyone to know why. During her Saturday Night Live performance Halsey put it the air. The walls look like text messages from her ex admitting to what he did. From Los Angeles to Minneapolis G-Easy was being just like his name EASY!
The biggest lesson I learned was to make art, not headlines," she said. "Because it can become quite easy, in the social media generation, to go from being a musician to becoming a personality."



Halsey addressed the dramatic performance on Twitter the following morning.
"as an artist, I have a privilege to remain honest and write about what's true to me. as a woman, I have a responsibility to not allow myself to be silenced by someone who has done me wrong," she wrote. "my truth will always come through in my art. death over silence, yo."
Rapped Out