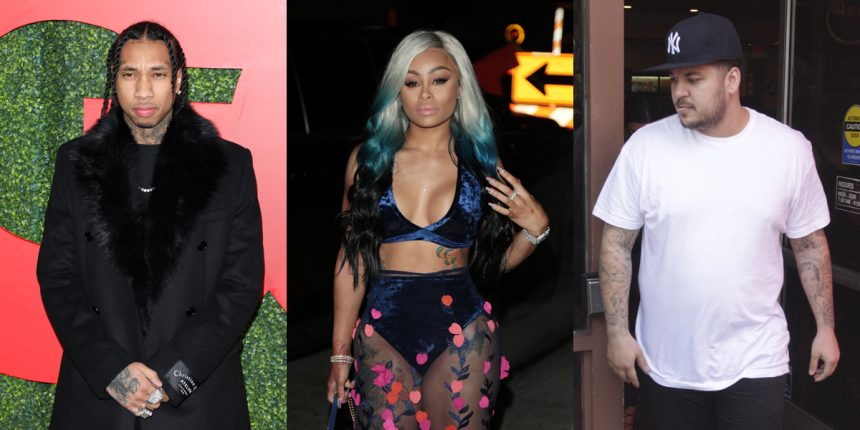 Blac Chyna 2019 is of to a horrible start, and she took to Instagram to clear things up! While on live the former exotic dancer said a few things bout her family. Recently Tokyo Toni who is Chy's mom spoke to TMZ, and said Rob Kardashian should take custody of their child Dream.
On top of that Rob and Chyna are going thru child support drama, and Rob is trying to lower his monthly $20k child supports.
"Ya know what's so wild to me is that I never asked Tyga for child support, Rob for child support or whatever and then we just went to court, or whatnot, and I tried to squash it, which I did… But none of that comes out. It's only negative s**t with Chyna, Angela White."
Earlier this year Chyna and her boyfriend Kid Buu for the weekend had the cops called on them while vacationing in Hawaii. Kid But has a record and one of his charges is child abuse. Now reportedly Kid Buu hit his child's mother who was underage, and this sparked concern with Tokyo Toni.
Tokyo Toni and Blac Cyna's relationship has been strained, so her speaking on Blac Chyna's parenting skills om TMZ was NOT going to sit well with her big booty daughter.
Chyna also was in a confrontation with Alexis Skyy over allegedly Rob while at a house party. Blac Chyna's first baby father Tyga and her have also had a public nasty spilt over Kylie Jenner ( who is Rob's sister). Hollywerid at it's finest.
Chyna thought it be a good idea to go on Instagram Live, and give her side of the story . She said she tried to make things work , and co parent but it isnt working. She also says she was never just about the money with Rob Kardashian. We know it was also about revenge and money…duh!
"Rob didn't help me, Tyga ain't help me, Toni ain't help me, but like try to like, smack me down, period, and I'm just letting y'all know this, all this s**t, I built BY MYSELF." "
Chyna allegedly appears to be intoxicated or under the influence while talking on the social media app Instagram.
Watch the live below