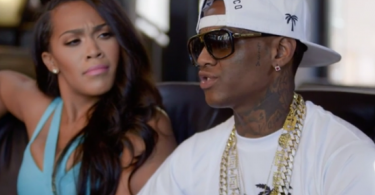 After a clip of Soulja Boy being overly aggressive with Nia Riley (after she seemed to pay more attention to her phone than him) aired on Marriage Bootcamp; Hip Hop Edition people have been coming for he and Nia!
Nia Riley sat down and spoke to Van Lathan on his Red Pill Podcast. She reveals that the fight on tv you saw was light work compared to what happens in real life.
Nia says that after they went on Love and Hip Hop: Hollywood started Soulja Boy started with abuse. She alleges that the abuse was bad, but you wont catch her posting black eye pics on social media to prove a point!
Soulja Boy and Nia Riley aren't currently together . Soulja has been changing his girls like he changes draws! He went from Blac Chyna to another blow up doll!
Watch the interview below: