Update: Maleah's "Mom" speaks out:
We regretfully report that the remains of 4 year old Maleah Davis have been found after her step father admitted to "accidentally" killing her.
Today, Arkansas police confirmed the human remains found in a trash bag in Arkansas last week were indeed Maleah's .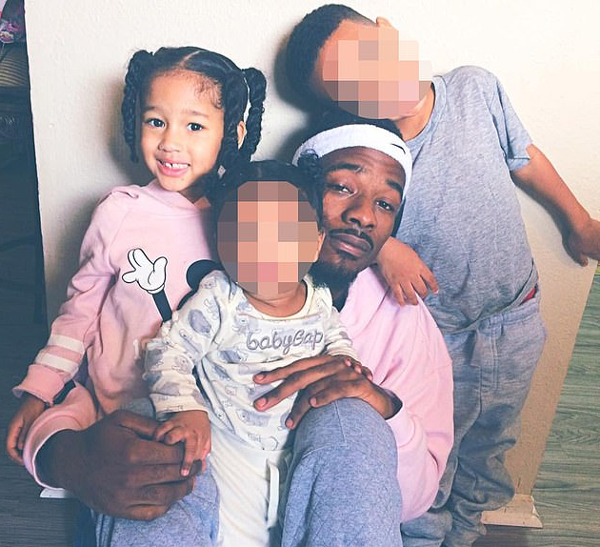 According to the Daily Mail, the Harris County Institute of Forensic Sciences positively identified the victim as the 4 year old, who has been missing for a month. The cause and manner of her death have not yet been determined.
The police had an ongoing search until community activist Quanell X revealed that Derion Vence confessed to killing Maleah by "accident" and disposed of her body there.
Quanell X spoke out and had this to say:
"All I can say is he told me it was an accident, and that she is dead and where he dumped her body," Quanell told reporters in a southwest Houston parking lot

"He was very specific with the amount of distance and time," he told the publication. "When I was able to leave and look it up on my phone, he was to the point on the distance and time. He said that he pulled over in Arkansas, got out of the car, walked to the side of the road, and dumped the body off the road."
Vence is being held in a Houston jail , and was charged with tampering with human remains in connection to the disappearance of Maleah. Vence's charge remains the same, but it's expected that they will change with the positive identification of Maleah's remains.
Quanell X was representing Maleah's "mother" Brittany Bowens , but stopped once he realized she knew more than what she is telling. Brittany and Derion were no longer dating, but she left her daughter with him. There were reports of prior abuse according to Brittany, and she claimed she was afraid of him. The couple broke up when she caught Derion sending sexual pictures to other men!
So why leave your child with him?
Praying for the people in Maleah's family that actually loved her! SMH