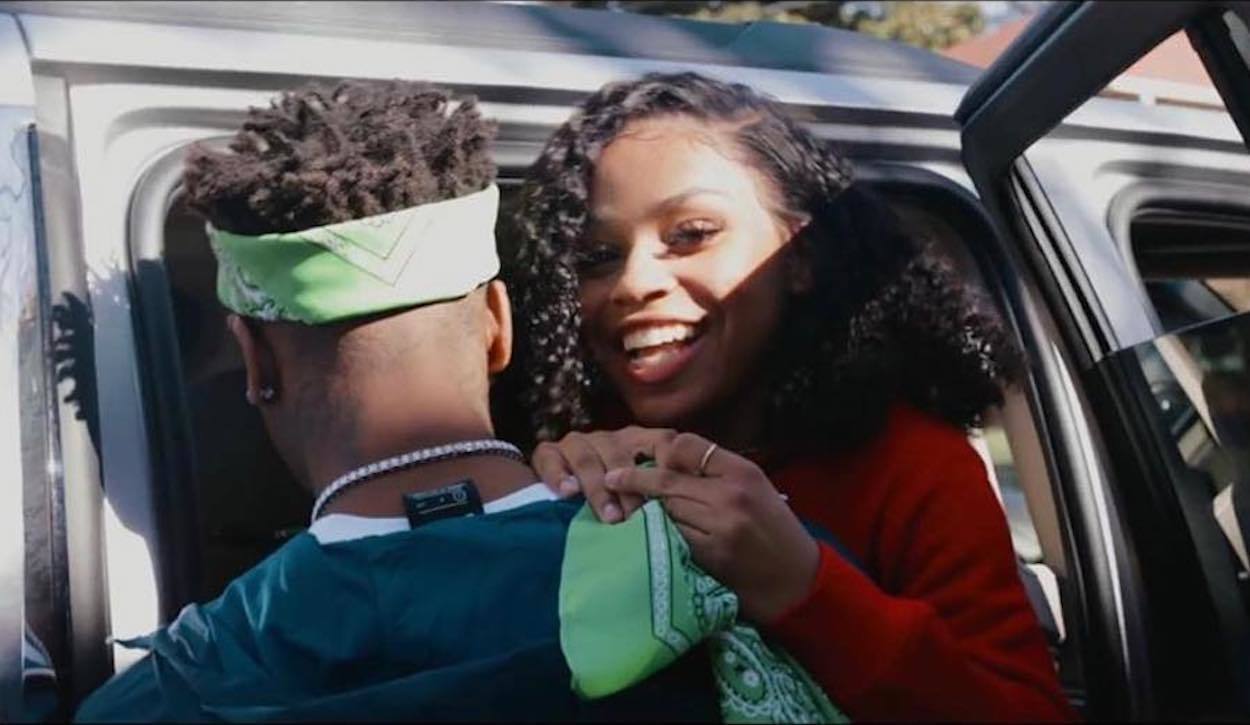 In the continuing saga of NBA Youngboy's sister wives Money Yaya, aka Iyanna Mayweather was spotted at a private party in Las Vegas crip walking, and looking well allegedly not pregnant! Many fans have been wondering if rumors were true that Floyd MayWeather's daughter was expecting a "Lil Top", and the answer might be no ( or at least now she isn't)!
Yaya looks cute, slime and trim and back to her old apparent self after her long hiatus from social media. She was seemingly laying low on Instagram for a few months, and when she did make appearance on IG live it was for a brief short time. Iyanna could be spotted wearing overskirt black t-shirts, and her face was allegedly fuller. Many though she was pregnant, and when she would upload things like baby books it further fueled fan's speculation .
When Iyanna took a flight down to Kentrell's sentencing hearing in support of her ex she ran into Black Ink: New York's Skyy, and took pics with YB's mom. In both pics and videos fans were quick to point out that Iyanna's stomach looked bigger under her oversized tee shirt.
Yaya also uploaded a pic of her hospital bracelet while at the doctor's, office today , but the night before Yaya was recorded in the car after her party rapping word for word YB's leaked music. The boxing heiress seemed out of breath when rapping, and many asked was she allegedly drunk. According to YB he doesn't like girls that get drunk, and many associated that with Yaya because of her alleged videos of her professing her YB love while intoxicated!
Either way Iyanna Mayweather can afford to have 12 of Young Boy's babies, and not ask him for a dime!